Celebrate with your Father at the beach
Reconnect, rest and live an unforgettable experience this vacation with your father.
Stay in June and receive a 30% discount on your reservation.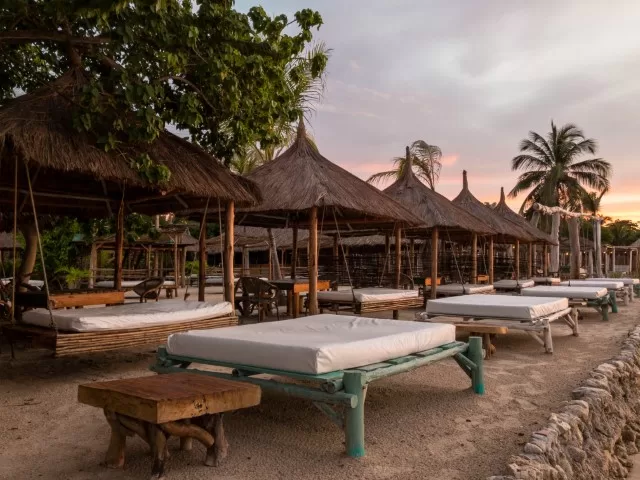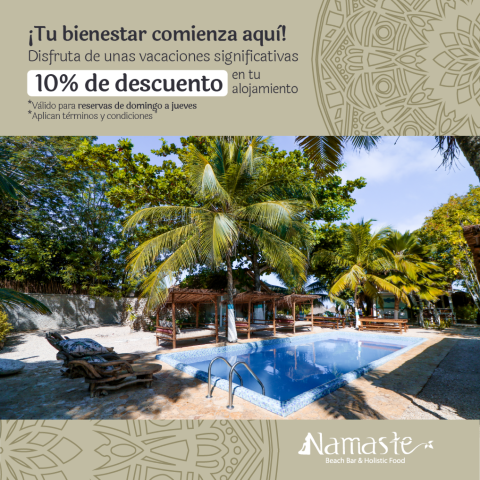 Beach, disconnection and love at Namasté
Disconnect from routine and live a magical adventure at Namasté.
For reservations from Sunday to Thursday you will get a 10% discount.
Plan ahead and receive a 15% discount
Book 30 days in advance and receive a great 15% discount, all for you to live an incomparable experience.
Valid for reservations from Sunday to Thursday.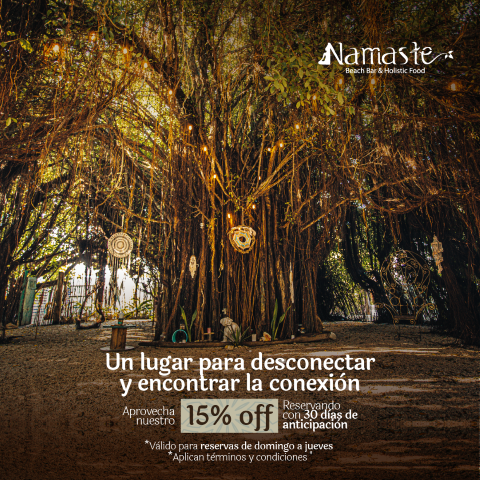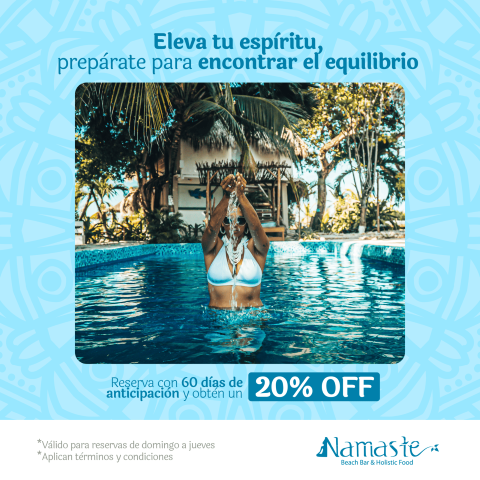 Early Booking of 60 days with 20% of discount
Experience an unforgettable vacation by booking at least 60 days in advance. Namaste a natural paradise awaits you!
Valid for reservations from Sunday to Thursday.
Enhance your senses with an experience of maximum wellbeing
Wellness, beach, comfort and much more in one place.
We know that a few days are not enough to experience all the magic of Namaste, that's why we offer you a 5% discount for reservations of at least 3 nights.
Includes: Complimentary 30-minute massage per person and access to 4 daily wellness activities.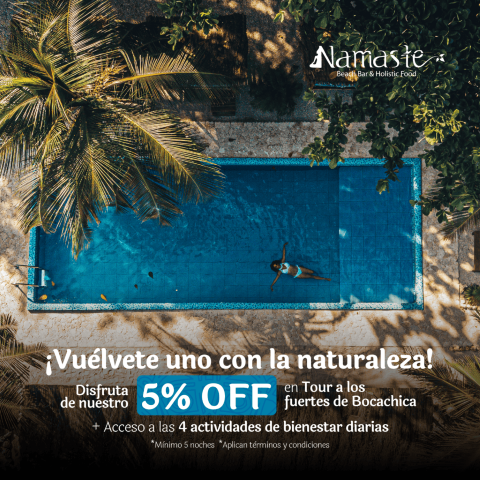 Adventure, fun and relaxation with 5% discount.
Discover a wonderful destination full of history, adventure and magic, come and experience the best of Cartagena and receive a 5% discount.
Includes: Tour to the forts of Bocachica and access to the 4 daily wellness activities.